VORTEX WORLD CHAMPION KF AND KFJ WITH BASZ AND SARGEANT
VORTEX WORLD CHAMPION KF AND K...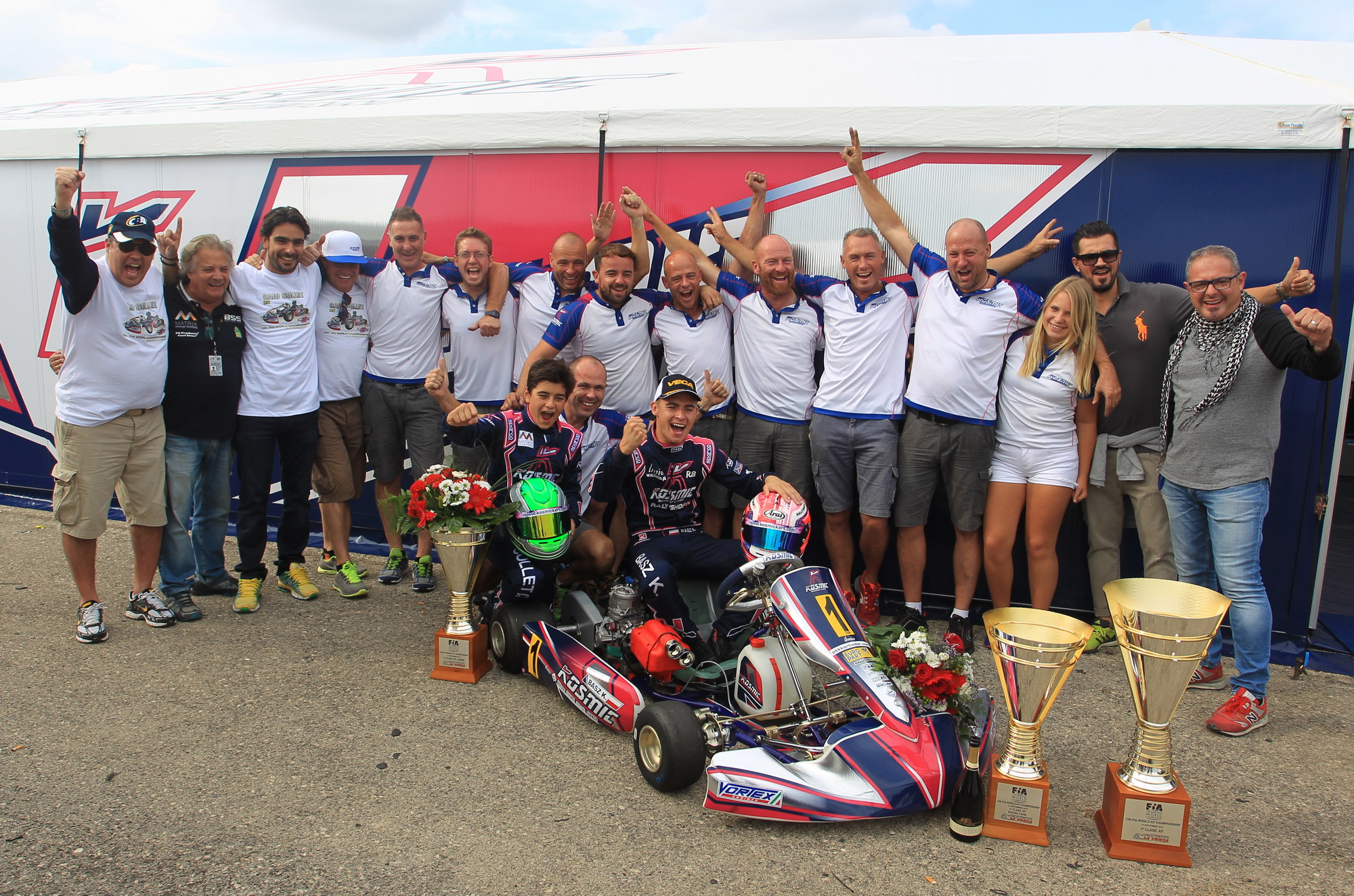 After the two world titles in KF and KF Junior categories conquered last year by Vortex engines, another world success in 2015 edition seemed, at the eve of the event, a very difficult and special challenge. On the La Conca track Vortex engines centred the very difficult target, gaining both world titles. Leaders were Karol Basz, Kosmic Kart Racing Department's driver, in the premier class, KF, and the young American driver Logan Sargeant in KF Junior, lined up by the Ricky Flynn Motorsport.
The world result, already excellent, has been furthermore enriched by the number of RKF engines in the top positions, so much that only considering the KF Junior the podium was taken by our engines, while in KF class the two drivers on the podium employed Vortex engines. In addition to the new champion Karol Basz, is Nicklas Nielsen of the Tony Kart Racing Team in third place.
The world rankings clearly show how Vortex engines confirm to be competitiveness, the most appreciated and used by the world élite of teams and drivers.
Both categories at the track counted more than 50% of drivers running with the formidable RKF (precisely 53,5% in KF and 56% in KFJ), nevertheless in the top ten list of both world rankings our engines are most numerous (53,5% in KF e 56% in KFJ) and in KF Junior not less than eight are engines manufactured in our factory.
KF ranking: http://www.cikfia.com/competitions/cik-calendar/2015/la-conca/kf/regulations.html
KFJ ranking: http://www.cikfia.com/competitions/cik-calendar/2015/la-conca/kf-junior/regulations.html
Read the news about the Kosmic Kart's World Championship: http://www.kosmickart.com/leggi_news.php?ID_news=1110
Read the news about Tony Kart's World Championship: http://www.tonykart.com/leggi_news.php?ID_news=1112