Vortex success for being the supplier of the British National Championship
Vortex is the sole supplier of engines for the OK and OKJ categories of the MSA British Karting Championship 2016. The first race of the season was a success and has certified the quality of the models DDS and DDJ as well as the format which sees our Strawberry importer as the only engine supplier. So, right after the success achieved with the CIK-FIA Academy Trophy, Vortex engines also get the favours of the demanding and expert British staff.
Vortex success for being the s...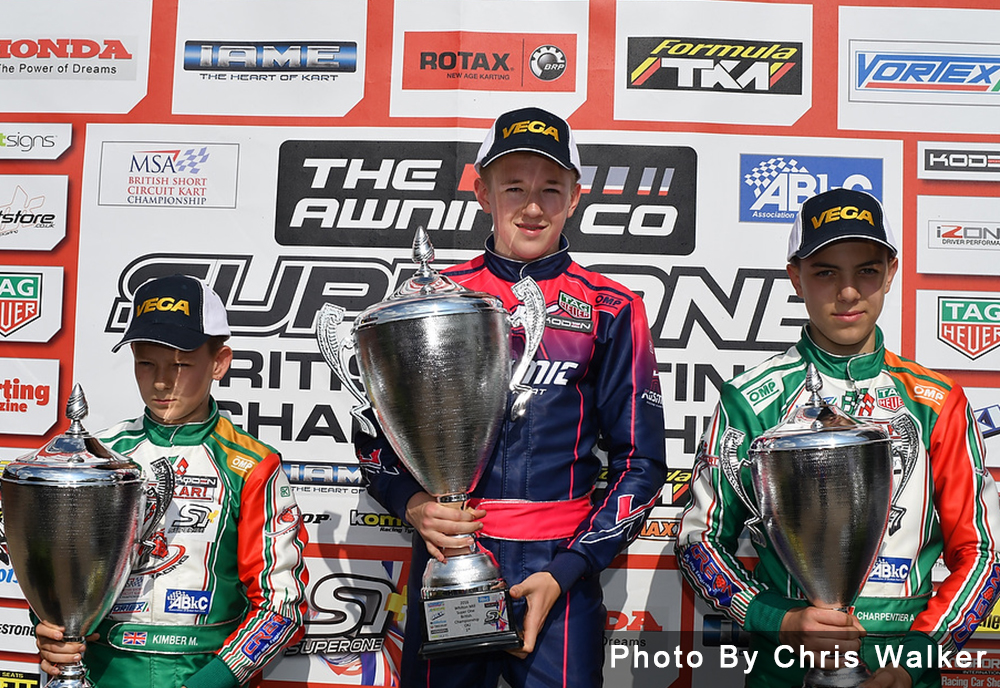 The arrival of the Vortex engines in the MSA British Karting Championship has been a success and the first of three rounds on the calendar, held on the Whilton Mill track (27th and 28th May) has left a positive mark among drivers and teams.
For the first round of the series, the entry lists for both categories, OK Senior and OK Junior, were rich thus confirming the appreciation for the technical quality of the new Vortex engines, specially designed on the basis of the CIK-FIA specifications. The eve expectations have been fully met from the track feedback, where engines have shown reliability, high performance and balanced performances.
The OK Junior category's report wants Jonathan Hoggard as the best driver of the weekend, with a victory and a second place. The same Hoggard also leads the overall standings with 194 points ahead of Kiern Jewiss and of Callum Bradshaw both with 170 points. In the Senior OK category leaders were the Scottish Dean McDonald and the English Jacob Stilp .
In the general standing the leaders are Dean McDonald and Oliver Hodgson.
OK Junior official standings: http://www.tagheuer-timing.co.uk/results/s1/2016/20160529.html
OK Senior official standings: http://www.tagheuer-timing.co.uk/results/s1/2016/20160529.html
Race Calendar:
- 28th -29th May. Whilton Mill circuit
- 16th -17th June. Shenington circuit
- 23rd -25th September. PF International circuit
More details concerning MSA British Karting Championship at: http://superoneseries.com/msa-issues-class-regulations-for-okokj-for-s1-british-champs/

Photo By Chris Walker