ACADEMY TROPHY. FINAL BALANCE
With the dispute of the third and final round of the CIK-FIA Karting Academy Trophy run in Sweden and won by Bradshaw, the 2016 edition of the one-make championship set up by the International Federation which supplier is OTK Kart Group can be recorded positively.
ACADEMY TROPHY. FINAL BALANCE...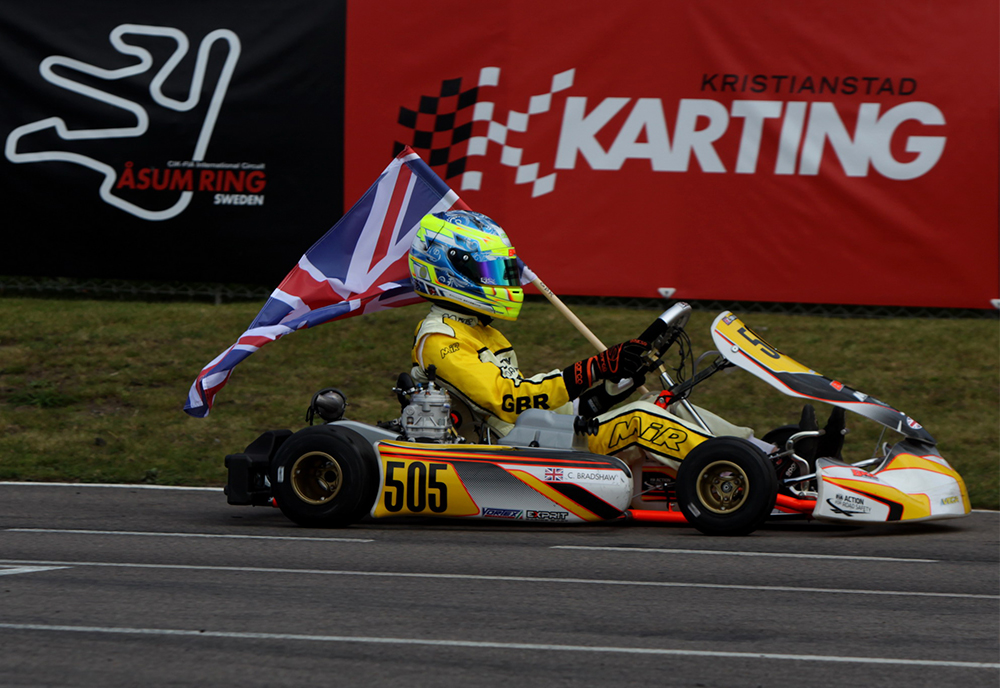 The Academy Trophy's first year has seen OTK Kart Group engaged directly, as engine (Vortex), chassis (Exprit) and data acquisition system (Dakton) supplier. In addition to the technical material, OTK Kart Group has also offered a support service which proved effective and satisfactory.
After three races run on some of the most challenging tracks of Europe, Essay (FRA), Portimao (POR) and Kristianstad (SWE) the feedback received from drivers and experts was positive. These results, together with equally good technical surveys, have positively evaluated Vortex, in its first experience in the Academy Trophy.
As in the previous competitions, CIK-FIA technicians have arranged that the engines should run in turn, "crossing", on average, ten engines in each new heat. In doing so, the rotation of the engines involved almost all fifty young drivers involved, without any loss in performance or mechanical problems concerning the Vortex DDJ engines.
From the sporting point of view, expectations of the eve have been met, but despite the British driver Callum Bradshaw had already taken the title thanks to two important victories, the fight in Kristianstad was funny and balanced until the final corner. This performance could be achieved thanks to the fresh enthusiasm of young drivers coming from thirty different countries of the world. Winner after a long head-to-head was Kas Haverkort (NLD), who bent the resistance of Elie Goldstein (BEL), grandson of the multi world champion François Goldstein. The podium was completed by the home driver Alfred Nilsson (SWE) who thus also got the second place in the overall classification.
The neo Bradshaw sample, despite the great efforts, failed to get on the podium, but in the Academy Trophy triumph gained a very special prize, the opportunity to attend, as official Vortex driver the next CIK-FIA world Championship in OKJ category, 17th to 19th November on the Bahrain track.
Official rankings: http://www.cikfia.com/competitions/cik-calendar/2016/kristianstad/academy/trophy-standings.html