VORTEX RECORDS ANOTHER SUCCESS: MSA BRITISH KARTING CHAMPIONSHIP
After the very positive result obtained with the CIK-FIA Academy Trophy, Vortex has achieved another satisfactory result, with the MSA British Karting Championship, which we are the only supplier of OKJ and OK engines.
VORTEX RECORDS ANOTHER SUCCESS...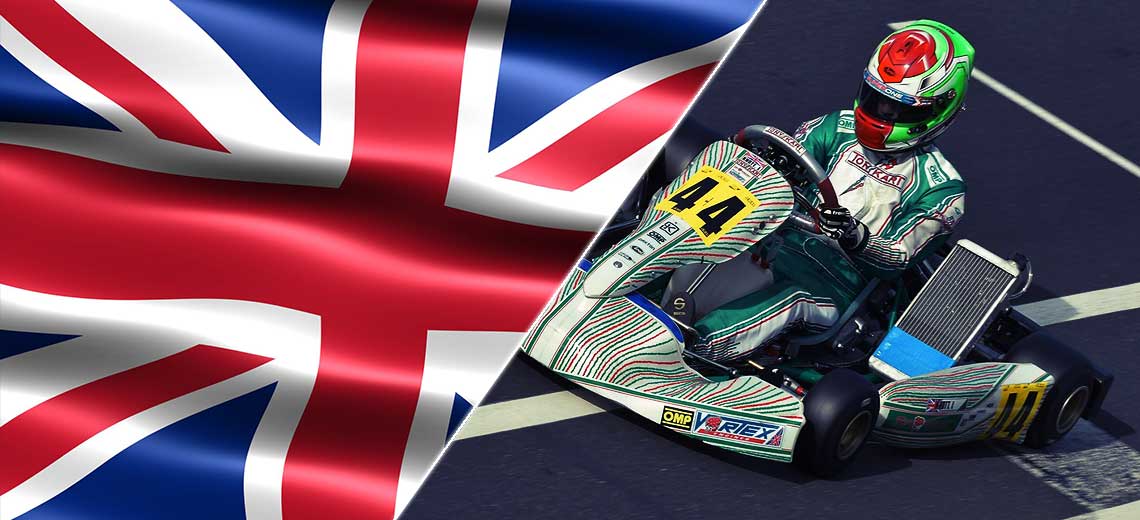 On the demanding PF International circuit, which has already hosted World and European Championships and will in 2017 again hold the world OK championship the Vortex DDS and DDJ engines performed flawlessly, showing to be reliable with equal performance for all the competitors.
With the reliability and equal performance of the Vortex engines the MSA British Karting Championship 2016 was held in the name of the show on the track, giving full satisfaction to teams and drivers who competed there.
The two final Senior OK races held on the PF International circuit have given both emotions of happiness and sadness, Oliver Hodgson (Birel ART chassis - PF International team) and Dean Macdonald (TonyKart chassis - Strawberry racing team) who had fought for three rounds in the end only a gap of twelve points decided the championship.
The podium was completed by Jacob Stilp (Mad Croc chassis – Mad Croc team) not so far from the first two positions.
In the Junior championship's final of OKJ category, with Jonathan Hoggard (Kosmic Kart chassis – KR-Sport team) who won over Morgan Porter (Octane chassis – BMR team) gaining the title of British champion with a gap of nineteen points.
Senior OK rankings: http://www.tagheuer-timing.co.uk/results/s1/2016/champs/Senior%20OK.pdf
OKJ rankings: http://www.tagheuer-timing.co.uk/results/s1/2016/champs/Junior%20OK.pdf