VORTEX and MSA
Vortex supplier of the MSA British Kart Championship until 2018
VORTEX and MSA ...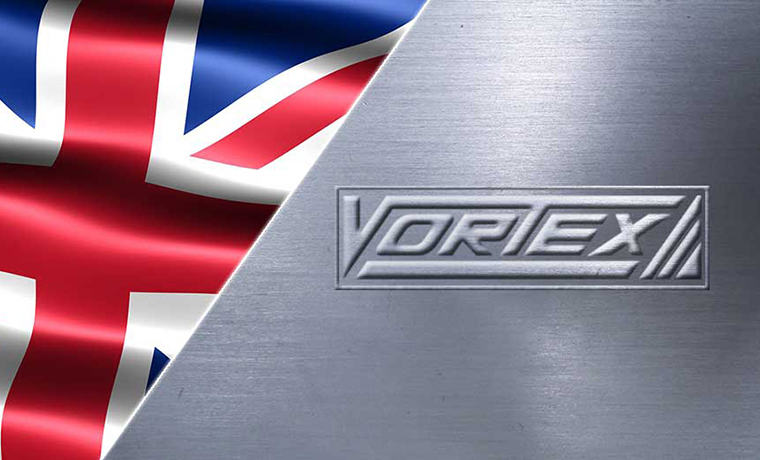 Vortex announces to have extended for two more seasons its cooperation agreement with the MSA for the supply of engines to OK Junior and OK Senior Championships.
In 2016 Vortex has supplied two of its models (CIK-FIA homologated), DDJ and DDS, to the Junior and Senior categories which made the British Karting Championship a successful edition.
The strong success obtained which satisfied both parties and the British staff personnel, has led to the natural improvement of the agreement between MSA and Vortex for the next two seasons (2017-2018).
The good results achieved in both categories, Junior and Senior, of the BKC can be easily given to the excellent DDJ and DDS engines performance, next to the best management.
The agreement also confirms the prize raffled by Vortex for the just ended season, so the champions will be As occurred in the recent World CIK-FIA Championship, held in Bahrain, also the winners of the MSA British Kart Championship 2017 will join one of the Vortex his Racing Teams. The teams, in particular, are the Tony Kart Racing Team and the Kosmic Kart Racing Department, two of the most professional, best organized and the winning teams of the karting world. This is a unique opportunity for the growth of the drivers that will have the chance to expand their personal expectations.
Details of the MSA British Kart Regulations will be soon available: www.msauk.org/karttech
For any further information concerning products and services, please contact Strawberry Racing, official Vortex importer in Great Britain: www.strawberryracing.co.uk.
Rob Jones - MSA Chief Executive
"We have been delighted with the impact of the MSA British Kart Championships in 2016, especially considering the Junior title returned after a three-year absence. Part of this success is directly attributable to the fantastic Vortex (OTK) package and so we are pleased That UK karting will continue to benefit from this new relationship for at least a Further two years. "
Roberto Robazzi - OTK Kart Group President
"Vortex is glad to be the only engine supplier for the OKJ and OK British Kart Championship until 2018. Through our official Importer, Strawberry Racing, we will give the best possible service to the UK market and will provide great support to the British Championships."