GERMANY, FRANCE AND SOUTH AFRICA CHOOSE ACADEMY TROPHY BY VORTEX
FFSA and ADAC and M.S.A. choose the CIK-FIA Academy Trophy Formula with the Vortex technical material for the growth of their young talents.
GERMANY, FRANCE AND SOUTH AFRI...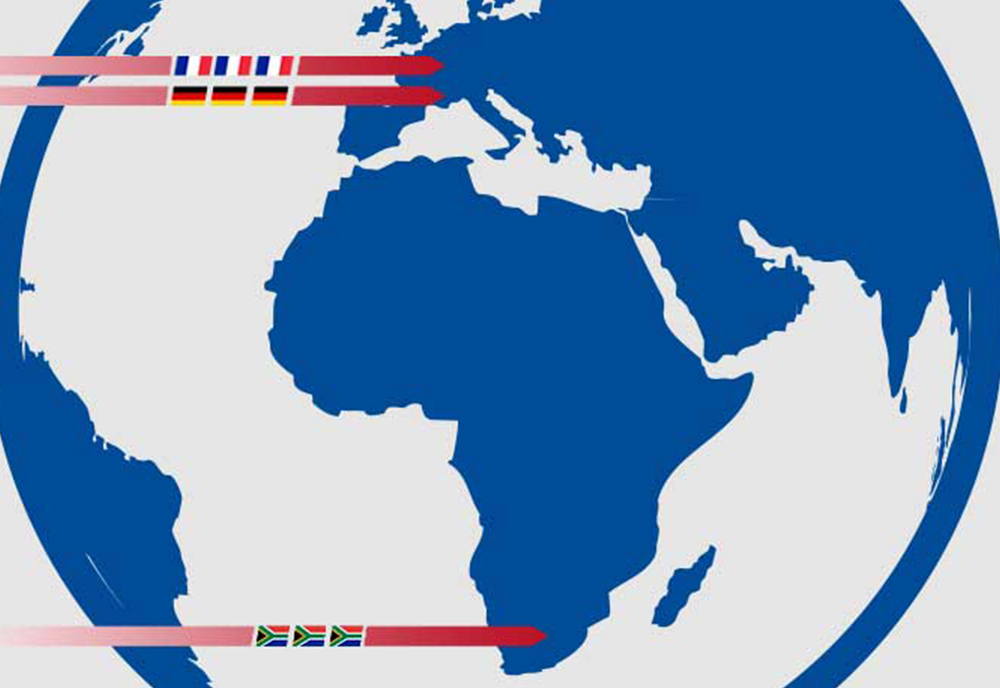 The success recorded by the CIK-FIA Academy Trophy in 2016 was indisputable. 2016 was the first year of OTK supply with Vortex engines and Exprit chassis.
A further confirmation of the validity of the CIK-FIA Academy Trophy formula with the technical package combining the DDJ engine and the Exprit chassis, is given by the important decisions made by FFSA (French Federation), ADAC (German Automobile Club) and Motorsport South Africa. The three prestigious federations have recently presented their national preparatory championships, aimed at growing the young drivers of the junior class, and all the three of them decided to fully assume the Vortex-powered-chassis. Such success, to OTK Kart Group, holder and manufacturer of the brands, clearly seals the quality of the work done in the last season with the CIK-FIA Academy Trophy.
While waiting the start of the second edition of the CIK-FIA Academy Trophy, the three national federations, FFSA, ADAC and Motorsport South Africa did not waste time and presented their national Academy Trophy programs.
In France, the 20 drivers of the championship, named Championnat de France FFSA Junior Karting 2017, completed their two training courses, held on last February 16th and 23rd at the fascinating Le Mans Karting International track, and directed by international drivers such as Malo Olivier, Didier Blot, Alban Varutti and Anthony Abbasse. One more training day for the young drivers took place on the 23rd of February.
In Germany, the ADAC Kart Academy 2017 will be promoted by the DTM and former F1 driver Ralf Schumacher, Hermann Tomczyk (ADAC), Jurgen Fabry (ADAC) and Martin Huning (Ravenol).
The formidable technical package, also in Germany, is based on the combination of Vortex-Exprit and the race calendar is ready.
South Africans did not lose time and were the first at the starting grid with the professional schedule, having run the first seasonal event on February 25th at the Vereeniging track, with the prompt confirmation of drivers and operators.
M.S.A Junior Academy 2017 RACE CALENDAR
25 February Vereeniging
8 April Vereeniging
6 May Vereeniging
10 June Zwartkops
29 July Vereeniging
30 September Zwartkos
ADAC Kart Academy 2017 RACE CALENDAR
29/30 April 2017 Ampfing (ADAC Kart Masters)
27/28 May Kerpen (DKM)
08/09 July Hahn oder Oschersleben (DKM)
12/13 August Oschersleben (ADAC Kart Masters)
09/10 September Wackersdorf (Kart-WM)
Championnat de France Junior Karting RACE CALENDAR
18 /19 March Circuit Le Mans
08/09 April Aunay Les Bois
17/ 18 June Circuit de l'Enclos
15/ 16 July Circuit de Muret
29 /30 July Circuit de Saint Amand