THREE VORTEX PODIUMS ON THE OCCASION OF THE EUROPEAN CHAMPIONSHIP IN FINLAND
DDS engine fully took the podium on the occasion of the 4th round of the CIK-FIA European Championship in Alahärmä. Two out of three victories, on the other hand, for DDJ engines in the Top 3 positions of OKJ.
THREE VORTEX PODIUMS ON THE OC...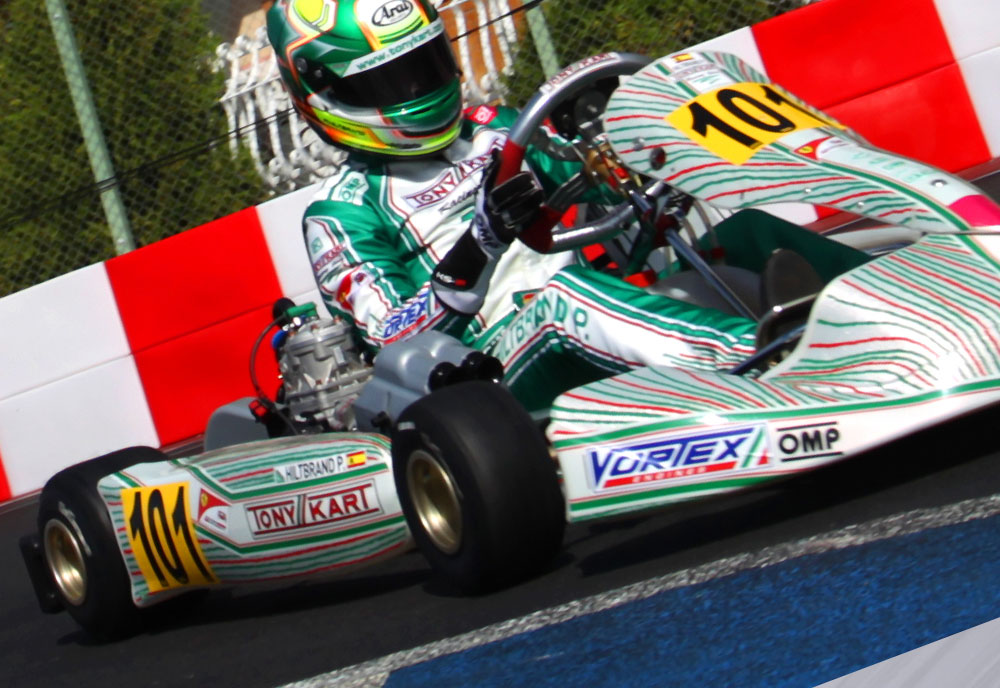 OK - VORTEX DDS
Vortex marks a wonderful triple win with his own DDS engine in the Alahärmä race, valid for the CIK-FIA European Championship. The Vortex propeller was taken to the top positions by Sami Taoufik (Ricky Flynn Motorsport), Pavel Bulantsev (Ward Racing) and Pedro Hiltbrand (Tony Kart Racing Team).
But DDS did a lot more, occupying not less than eight positions in the top 10 (80%) and "powered" 22 drivers out of 34 (65%) who, after the eliminatory heats, managed to take part in the final.
Completing a memorable weekend, were also the fast laps of Paavo Tonteri (KSM Schumacher Racing Team) and Karol Basz (Kosmic Kart Racing Department), authors of a pole position and a best lap in the final respectively.
The constant performance of the DDS is, finally, highlighted by the overall championship ranking, at a round to the end, which sees the Vortex engine in the top 5 positions.
OKJ - VORTEX DDJ
The Finnish event opened with the pole position of Doohan powered by DDJ (Ricky Flynn Motorsport). Reliability and performance of the DDJs were further enhanced in the heats, with 8 wins (out of 10 races) won by the Vortex of Doohan, Thompson, O'Sullivan (all three part of the Ricky Flynn Motorsport team) and Morozov (Ward Racing).
In the initial entry-list, the Vortex powered drivers were 29 out of 57 (50.8%), all this was furthermore confirmed by the final's starting grid, with 50% of drivers employing DDJ engines.
Much of the final saw the Vortex of Doohan at the lead. The Australian driver led the race until the sixteenth lap. At the end of the race, not less than five DDJs entered the top 10 (50%) and two DDJs, Morozov and Thompson's, got on the second and third step of the podium, respectively.
In the European Championship ranking, the first Vortex driver is Thompson, currently second.