RVXX AND RAD WIN THE WSK EURO AT LA CONCA
Both our RVXX e RAD won in the third round of WSK Euro Series at La Conca. On the Italian circuit we obtained a double final success in the prestigious KZ1 category, with the Tony Kart Racing Team and his driver Dreezen. One more success has been achieved by Orudzhev from the Ward Racing Team in KF2 category.
RVXX AND RAD WIN THE WSK EURO ...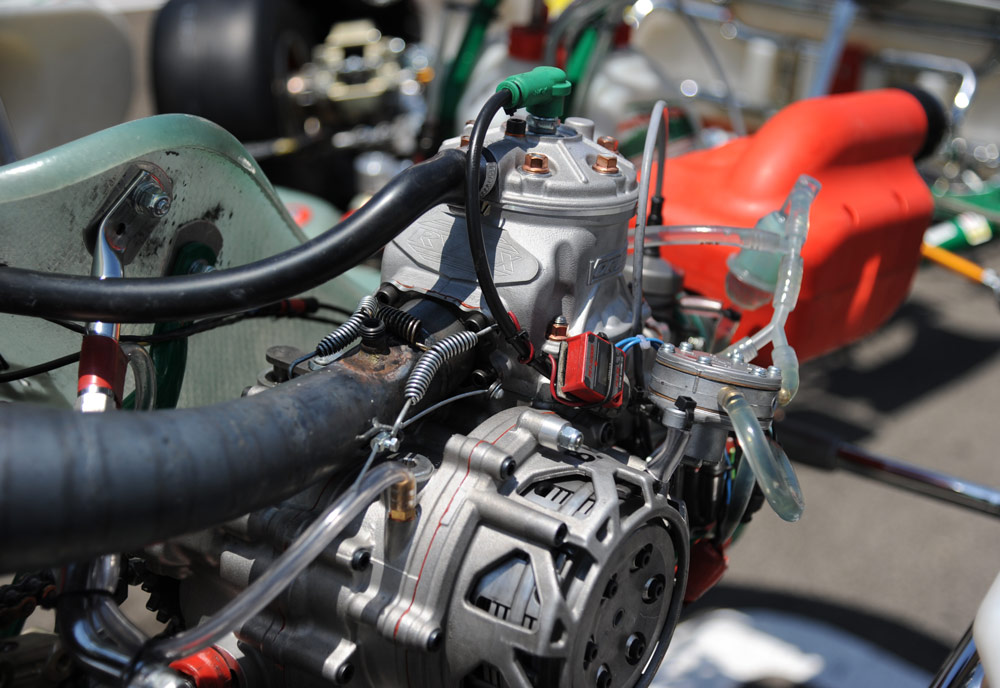 Our engines and official team's supremacy, Tony Kart Racing Team, was evident since the eliminatory heats in KZ1 category, when Dreezen and Ardigò took the first two positions.
During the whole event our engines RVXX took led the classifications, conquering four wins out of four.
In the short race of Saturday we missed the podium by a little with Gary Catt. Our drivers has so the change to better express themselves than last Sunday, on the occasion of the main race, giving a full score for the classification and live broadcast on Rai Sport Channel and the web tv stopandgo.tv. In this occasion Dreezen was the leader, followed under the chequered flag by Ardigò, penalized by 10'' (a split second) for an advanced start.
Our driver Dreezen thus obtains in La Conca his second seasonal success, sole driver in the whole WSK Euro Series winning two races in the Championship already. By this success Dreezen is furthermore confirming the leading role in the Championship classification and also boasts a good margin on other competitors.
The other deserved success has been achieved in KF2 category. In this class, considered to be a good training for young drivers as well as a good chance for team partner to better express themselves, our engines confirmed their best qualities, performances and reliability.
At the starting grid in KF2 category, not less than 17 drivers raced with our RAD engine, and five between them entered the top-ten and two of them, Orudzhev and Ippolito, got on the podium with a first and third position.
In the absolute classification Abreu and Orudzhev, already mentioned driver and second position in the Championship, are both racing with our engines and fighting for the title. Our official drivers, Fioravanti and Sorensen were compelled to stop due to unfortunate events while racing straight to the success.
In KF3 category we once more got the podium with the very young driver Ocon, from the GSK One Karting team. The French driver also owns the third position in the absolute classification.
In the most powerful category for your drivers, KF1, our RAD engines allowed D'Agosto in the conquest of the third position in race-1, furthermore with Kosmic Kart Racing Department and Bailly we take the third position in the absolute classification.
The fourth and last event of the WSK Euro Series is scheduled at the end of July, from 28th to 31st at the International Circuit of Zuera, Spain.
For all WSK Euro classifications link at: http: www.wskarting.it