VORTEX PROTAGONIST IN THE WSK EURO SERIES IN ANGERVILLE
On the second round of WSK Euro Series, with unfavourable weather conditions, our engines confirm their versatility in each category
VORTEX PROTAGONIST IN THE WSK ...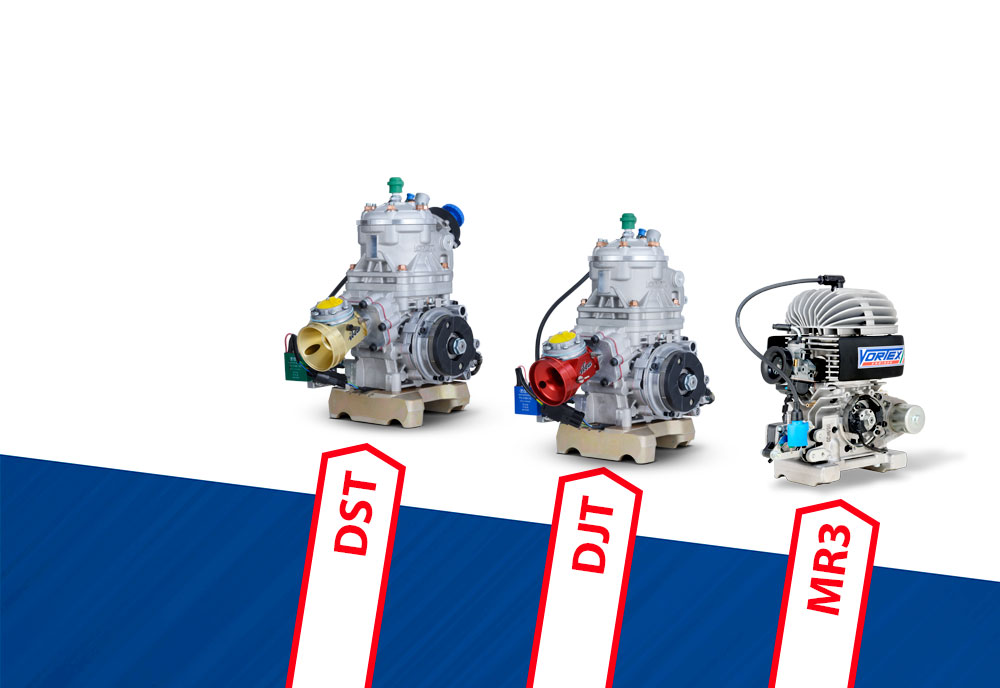 OKJ
In this category, Vortex is immediately playing the leading role, with 13 out of 31 registered engines. Since the first laps, our engines become absolute protagonists: Thomas Ten Brinke (Ricky Flynn Motorsport), Jamie Day (Lennox Racing Team) and Christian Ho (Ricky Flynn Motorsport) are the fastest drivers in the qualifying heats, where also the Tony Kart Racing Team drivers Nikita Bedrin and Alex Dunne reach the top ten.
The DJT engine takes the lead in the Saturday heats too, all three won by Thomas Ten Brinke and James Wharton (Ricky Flynn Motorsport), and where Day wins a third place and a best lap. Third place also for Christian Ho, who remains firmly in the top 5.
Same story in pre-final: Thomas Ten Brinke is brilliantly standing out with another victory, making the most of his Vortex engine, present with 6 drivers in the top 10.
Unfortunately, Vortex engines are not at the first place only in the final, even if Ten Brinke and Day are leading the whole race: the latter crosses the finishing line first, but a penalty of 3 seconds forces him to the fourth position. The third place of Laurens Van Hoepen (Ricky Flynn Motorsport) and 6 engines in the first ten (Day, fourth; Ten Brinke, fifth; Dunne, sixth; Wharton, eighth and Bedrin, ninth) brilliantly close another successful event for the engine division of the OTK group.
OK
The reliability, versatility and ease of use of the DST engine are the main characteristics allowing the drivers powered by Vortex to remain in contact with the top positions even in low-grip conditions. Matheus Morgatto (Tony Kart Racing Team), who ends the final in fourth place, is among the best drivers of the whole weekend with two third places and a best lap in the heats. Also Dino Beganovic (Ward Racing), bringing Vortex to the fourth position in the qualifying, is among the fastest drivers on the grid, gaining a third and a fourth place in the heat.
60 MINI
The Vortex MINI MR3 engine is excellently supporting the youngest drivers under all weather conditions throughout the unpredictable weekend in Angerville. Besides the ninth final place of Jimmy Helias and the tenth of James Egozi (both Tony Kart Racing Team), result of a comeback of 9 positions, Irfan Coskun (Tony Kart Racing Team) gains the victory in the heat under the rain, Jimmy Helias ends second in prefinal and Jules Caranta (Tony Kart Racing Team) is the author of great performances too.