FULL SUCCESS FOR THE ROK CUP INTERNATIONAL FINAL AND THE ROK TALENT AWARD
Vortex achieved, with full satisfaction, two very important goals in the season, the Rok Cup International Final 2011 and the success of the Rok Talent Award. Two moment resulting in a full success, which clearly prove the Vortex staff's perfect management.
FULL SUCCESS FOR THE ROK CUP I...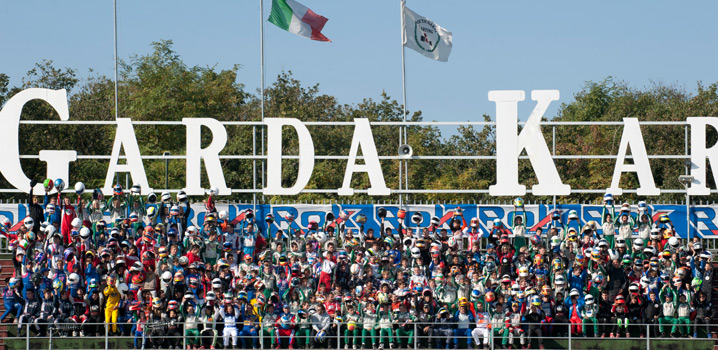 Thrilled about the result coming from the Rok Final and the Rok Talent Award, all the Vortex staff looks ahead already, to the tenth Rok Cup International Final's edition, on next year.
The ninth edition of the Rok Cup International Final had enjoyed general esteem from all drivers, staff and passionate fellows, and gave important memory to the names of Logan Sargeant (USA – Mini Rok), Andrea Russo (ITA – Junior Rok), Alessio Costantini (ITA – Rok) and Christopher Zani (ITA – Super Rok), winners of the very Finals 2011 (http://www.vortex-rok.com/leggi_news.php?ID_news=228)
The great Rok Talent Award project (http://www.roktalent.com/) after a hard and difficult selection, prized two promising Rokker drivers, the Japanese Ryota Kiyohara (KF2 category) and the Italian Giuseppe Gaglianò (KF3).
The two talented young drivers, were chosen amongst dozens of drivers coming from all over the world running in the Rok Cup Championships (http://www.vortex-rok.com/leggi_news_eng.php?ID_news=231) They proved to be the best and thus had the opportunity to become one of the official Vortex' drivers and run for the next European Championship and the CIK-FIA World Cup.
News will arrive soon. We will reveal our new and modern factory.