RAD ENGINE WINS THE CIK ASIAN-PACIFIC CHAMPIONSHIP WITH SAEKI
On the occasion of the latest World Championship of KF1 category, held at the Japanese Suzuka circuit, our RAD engines confirmed once more their high competitiveness and reliability. In KF2 category the supremacy was awarded with the excellent performance made by Saeki, at the drive of a FA Kart powered by the RAD Vortex engine. The home-driver by this success has won one of the most prestigious titles of the master class, the CIK-FIA Asian-Pacific.
RAD ENGINE WINS THE CIK ASIAN-...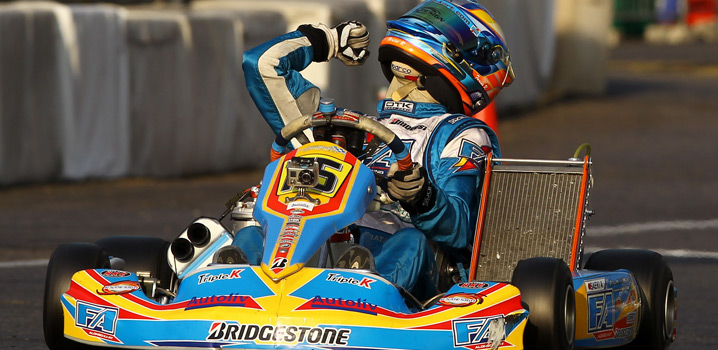 KF2 podium has also been gained by another driver driving a chassis powered by our engine, he's Damiano Fioravanti, with a Tony Kart-Vortex-Bridgestone.
In the master class, KF1, other than the success of D'Agosto n race-3, two more Vortex drivers got on the podium, Flavio Camponeschi and Yu Kanamaru, both with a second position in race-1 and race-2 respectively.
As well as D'Agosto, who before the success got a very good podium (3rd position) in race-1.
Not only we succeeded with D'Agosto and Saeki's victories and other podiums, actually both in KF1 and KF2 category the pole positions have always been achieved by Vortex drivers. In KF1 category, D'Agosto first and Camponeschi then, signed the pole in both days of competitions. Moreover in KF1 class, Fioravanti obtained the best timing during the qualifying heats.
In the imminent weekend the XV edition of the Las Vegas Supernationals is scheduled in the United States. On the occasion of a such important event we will see at the track also RVXX engines, in KZ2 category, where in 2010 our drivers Ardigò and Dreezen conquered a double success.