VORTEX INTRODUCES THE NEW HOMOLOGATED ENGINES
The Engine Division of the OTK Kart Group unveils the engines that will be protagonists on the track from 2023: VTZ (KZ/KZ2), VTS (OK), VTS-N (OK-N), VTJ (OKJ) and VTM (MINI).
VORTEX INTRODUCES THE NEW HOMO...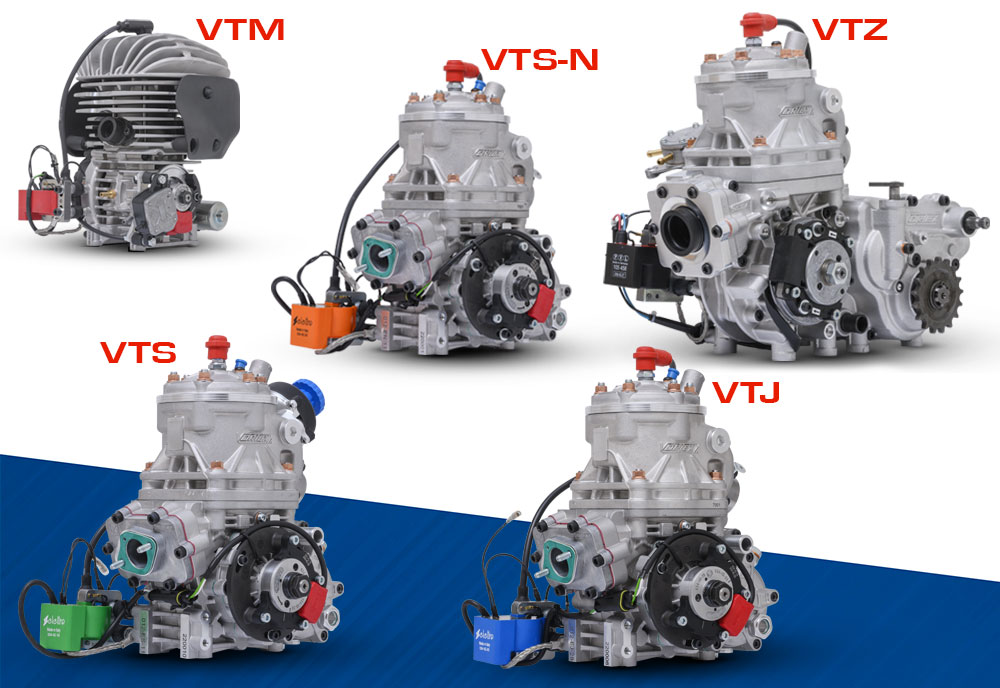 On the occasion of the CIK-FIA homologation session, the Vortex engine range is completely renewed.
For the OK and OKJ categories respectively, the VTS and VTJ models make their debut, as the direct successors of the Vortex DTS and DTJ, able of winning no less than five world titles - three in Junior, two in Senior - in the last four years.
Among the various innovations introduced, an unprecedented production process stands out: the paired crankcase boring. This further processing stage of the engine crankcase makes it possible to achieve a higher final quality level of the product, with positive effects both in terms of quality and repeatability of the various models produced as well as in terms of performance. The VTS also sees the introduction of a new exhaust valve design, a solution that ensures greater efficiency at low revs and improved engine performance.
The main featured inherited from the previous versions of both engines remain unchanged: lightness, assembly and use easiness, effective arrangement of mass and centre of gravity, compact dimensions and reliability.
Vortex VTJ: https://youtu.be/tUXIPUoPUxc
Vortex VTS: https://youtu.be/u2zqhiVCDn8
The newborn VTS-N unit, designed for the new OK-N category conceived by the FIA Karting for national championships starting from 2023, has the same shape as the VTS model, but lacks - as per regulations - the exhaust valve and has a rev limiter set at 15,000 rpm. As for the OKJ-N category, the same engine can be used, however, by applying a special exhaust restrictor.
Vortex VTS-N: https://youtu.be/HfCm72t5Nr8
The VTZ engine, too, dedicated to the KZ and KZ2 classes, comes from the winning RTZ, world champion in 2021 and vice world champion in 2022. The most obvious technical evolution made concerns the cooling of the engine crankcase, previously air-cooled, now water-cooled. But that's not all, because even the muffler, specific to this model, has now a new design. Unchanged, however, compared to the RTZ model, is the length of the connecting rod (115 mm).
Vortex VTZ: https://youtu.be/FdH8mqX5igk
Last but not least, the Vortex VTM engine for the MINI class. This is a new design compared to the past, featuring a newly developed head, cylinder and crankcase with increased radiating surfaces. As far as the cylinder is concerned, the geometries of the exhaust and transfer ports have been renewed, while from a manufacturing point of view, as for the VTS and VTJ models, the VTM also benefits from an additional machining process, the paired crankcase boring, which improves quality, reliability and performance.
Vortex VTM: https://youtu.be/ImaYcN2VTzw