CARLOS SAINZ IN ACTION AT FRANCIACORTA WITH VORTEX ENGINES
The Scuderia Ferrari driver spent three days training at the Italian circuit, practicing for the next Formula 1 championship, relying on our engines, including the brand new VTZ for the KZ/KZ2 category.
CARLOS SAINZ IN ACTION AT FRAN...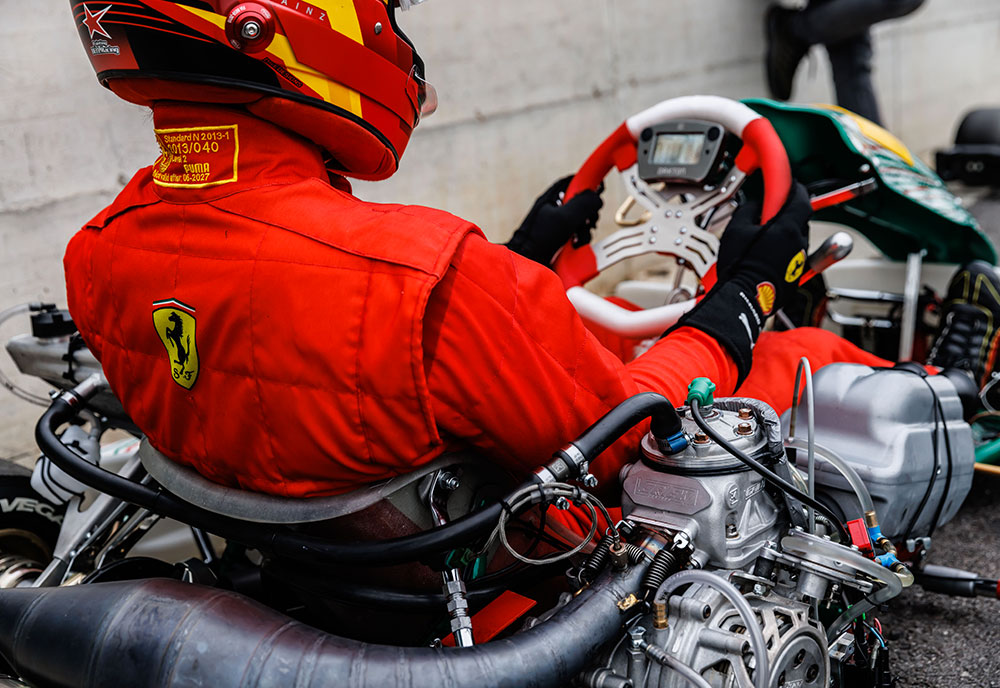 "Special" training for Carlos Sainz in view of the new Formula 1 season: the Scuderia Ferrari driver spent three intense days at the Franciacorta Karting Track in Castrezzato (BS), driving a Tony Kart Racer 401 RR powered by Vortex for the occasion.
On Thursday 12th and Friday 13th January, Sainz got familiar with the track powered by the RSZ/RTZ engines (winners of the KZ 2021 world title), improving lap after lap his chrono time. Together with Roberto Merhi (former F1 driver with Manor Marussia) and Felix Porteiro (former official Tony Kart Racing Team driver) he also carried out several race simulations.
On Friday 27th January, however, the Spanish driver had the opportunity to test the new VTZ engine (introduced on last December and direct heir to the RSZ/RTZ), under the watchful eye of his father Carlos Sainz Senior, a much-loved rally champion.
For Sainz it is a sort of 'return home' and to the past, having raced and won with Vortex-branded engines at the start of his racing career with karts. His successes include the CIK-FIA Asia-Pacific Championship in 2008 and the Monaco Kart Cup in 2009, as well as the European Vice-Champion title in 2009, all won in the KF3 category.