VORTEX RVXX CHAMPION IN THE WSK MASTER WITH TONY KART AND ARDIGÒ
VORTEX RVXX CHAMPION IN THE WS...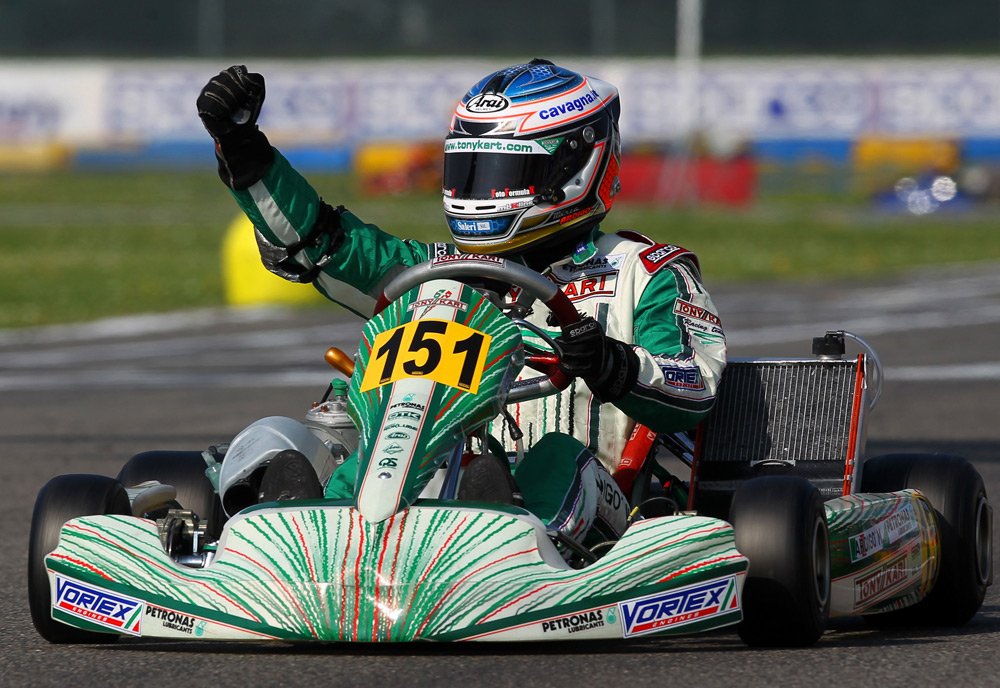 After the Winter Cup our drivers have succeeded again in the most spectacular and demanding category of the WSK Master, KZ1.

The WSK Master is the first testing bench of the current season, scheduled in three rounds in three different International circuits, all of them very competitive and largely attended. Our drivers shone in all categories, both in KF and in those with the gear. Marco Ardigò and Tony Kart Racing Team's success came at the end of a way where our RVXX 125 won three competitions out of six; we succeeded two times in race-1 and one time in race-2, with a double win too in Sarno.
This way our driver Ardigò hit the center of the success which the rivals never had interfered with, and Rick Dreezen ended in fourth position, missing the podium by a hair's breadth.
Our KF3 category's drivers also behaved well, particularly Alessio Lorandi, Baby Race Team, showed off and was able to go straight to the success in the decisive race granting him the second position in the general rankings (we remind that this ranking is sub-judice).
Furthermore, in the master class Luca Corberi got positive results. The Kosmic Kart Racing Department's driver achieved a pole position and a success in the pre-final.
In KF2 category several drivers, such as Ippolito, Fioravanti, Mac Leod and Camponeschi, were quite unlucky and thus miss the success. For sure the WSK Euro Series at its start in the next weekend is representing for all of them a real opportunity for a prompt recovery.