Great Vortex at the World Cup in Zuera
On the 1.700 meters long International Circuit in Zuera, next Sunday Vortex RAD engines will be running in the CIK-FIA World Championship.
Great Vortex at the World Cup ...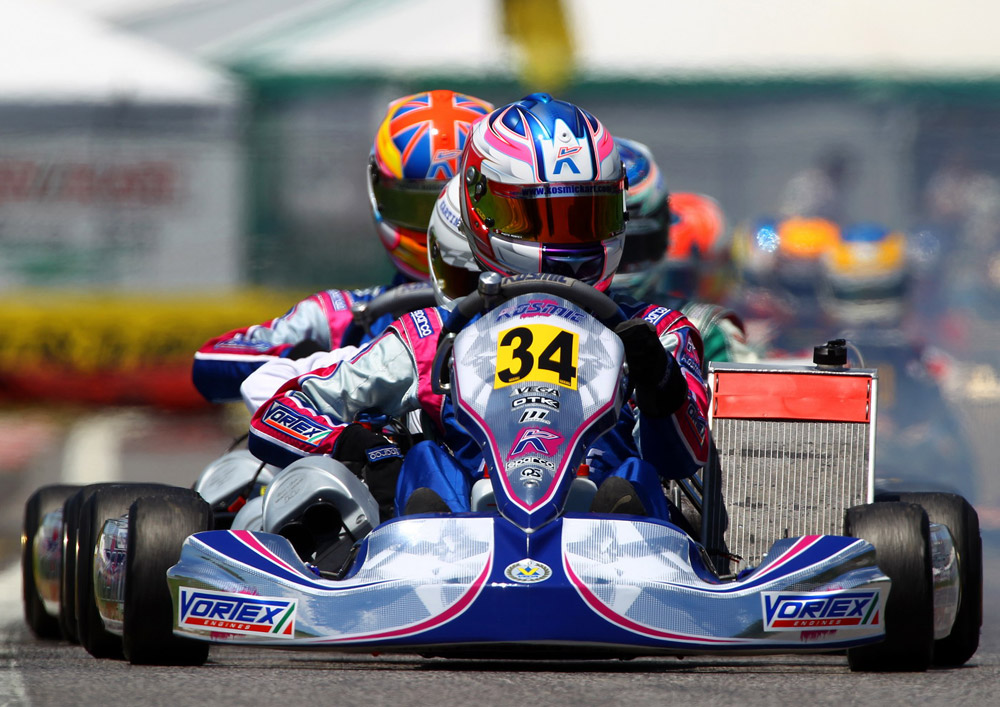 Vortex engines will be used by the Tony Kart, Kosmic Kart and FA Kart official teams.
During this first season, right after the homologation, the RAD engine gained a great success, obtaining the WSK Euro Series Titles in the SKF and KF2 categories.
Our engines have already raced on this Spanish circuit during the Euro Series WSK. Actually, RAD engines won both in SKF and in KF2 with Convers and D'Agosto , racing Kosmic Kart and Tony Kart respectively.
The incredible high quality and reliability of this engine is clearly reported in figures as well. Actually, on Sunday most drivers will be using our engines, with a presence of 36,8% of the total drivers participating in the race.
Giovanni Corona – Vortex Engines Manager
"At the first year of homologation our RAD engines have already proved their great potential, both under performance and reliability point of view. We gained great results in the important SKF, KF2 and KF3 categories and we still have to race the Zuera World Cup next Sunday and close the WSK World Series Championship before taking stock of the situation.
For the end of the season, we have made some technical refinements, so that our official teams and our partner teams will be able to rely on a material, which is always in the van to aim at the success."