VORTEX LEADER OF THE CIK-FIA KZ, KF AND KFJ COMPETITIONS
Vortex season began with the excellent victories in the WSK series, and now continues with winning performance in the CIK-FIA competition
VORTEX LEADER OF THE CIK-FIA K...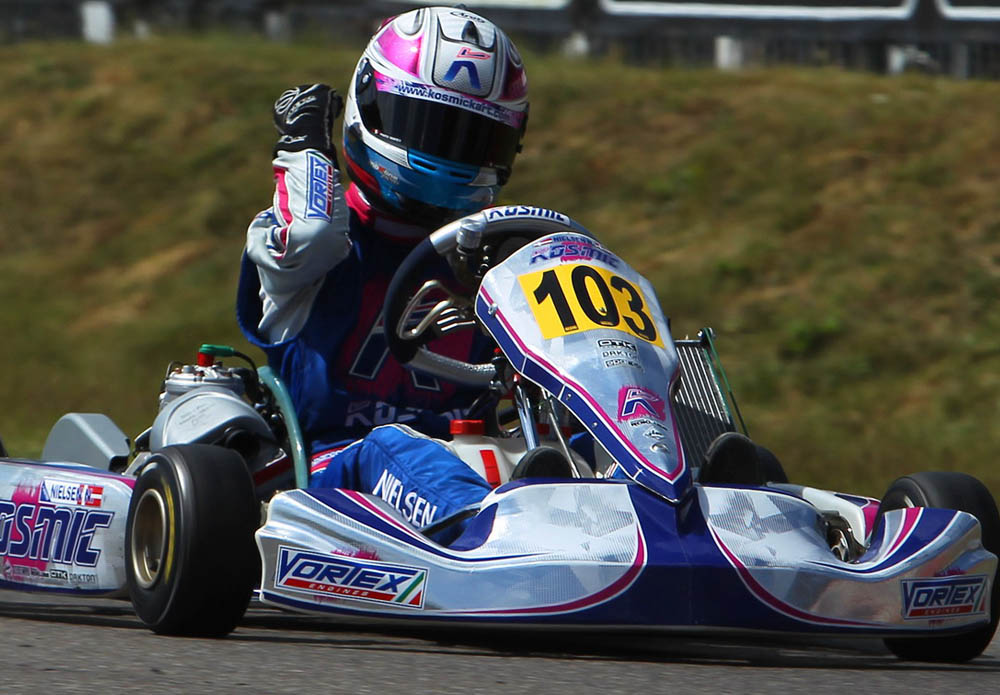 Following the successful start of the season with the successes achieved in the WSK Series (http://www.vortex-engines.com/leggi_news.php?ID_news=824), the winning escalation of our engines has continued in the European Championship CIK-FIA. Until now three rounds of the European Championship of KF, two of KF Junior and one round of KZ class took place. We are leader in all categories, respectively with Nicklas Nielsen, Enaam Ahmed and Marco Ardigò.
This is a provisional response, but certainly clear, that further encourages our technical staff as well as our team partners to work with enthusiasm and vigour. In the categories without the gearbox Nicklas Nielsen, Kosmic Kart Racing Department, leads the European rankings of KF category after winning the recent Genk event (Belgium) and thus achieving the second place in Zuera (Spain). Still in KF category, our RKF engines got on the podium with Kari (Ward Racing) and Norris (Ricky Flynn Motorsport); these last two drivers are also in full fight for the title occupying, respectively, the fourth and fifth place. The cadet category, KF Junior, presents a similar situation with respect to the upper class (KF), with the championship leader Enaam Ahmed (Ricky Flynn Motorsport) that uses our engines and is the leader of the rankings with a victory (The Basin) and a third place (Zuera). Second place in the standings is another driver employing the Vortex RKF, Devlin DeFrancesco (Morsicani Racing), who finished on the podium in Italy. Sargeant Logan (Ward Racing), Tony Kart-Vortex, won second place in the opening round of the Euro Championship in La Conca, completing the full honours for our brand in this first part of the season. In the cadet class, KZ, Marco Ardigò (Tony Kart Racing Team) perfectly stood out in the Genk competition and now he is at the top of the standings.
Positive performance was also Hansen's (Tony Kart Racing Team) in KZ2 class, who with the second place and the excellent performance is now one of the most serious rivals for the continental title. RVZ engines, with the victory of Ardigò and Hansen's podium showed off competitiveness and reliability and take us to the top of the next two continental rounds planned in July on the German track of Wackersdorf (11th-13th) and in Sweden, Kristianstad (25th-27th).