16th edition of the Winter Cup opens the season
It's a tradition for the Winter Cup of Lonato to open the season. On the occasion of the South Garda's event, our engines will supply all categories, KZ1, KF2 and KF3. We will have a considerable number of drivers choosing for this season, too, our two models, RAD (KF) and RVXX (KZ).
16th edition of the Winter Cup...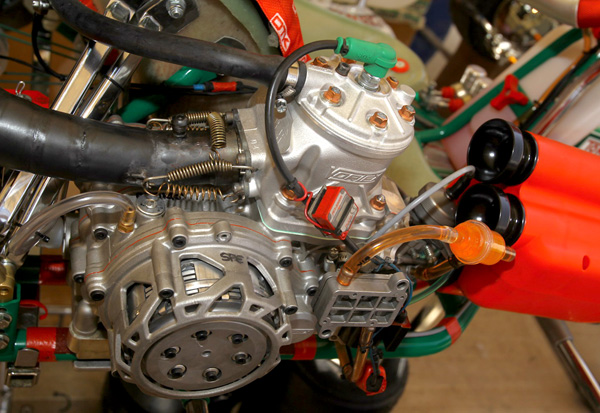 The work made out during winter time to set up and develop our products will have its very first seasonal response on the occasion of the Winter Cup, even though weather conditions are not really suitable to test engines. After having obtained a lot of success during 2011, with several victories in the WSK World and Euro Series, the Nations Cup, SuperNationals and the Macao Grand Prix, we will still be a point of reference, thus representing a further incentive for us to do even better during this season, too. In 2011 we're attending the demanding World CIK Championship with the KF1 category, a real challenge for RAD engines, scheduled with five rounds, where we will be on the track together with our official partner-teams, Tony Kart Racing Team, Kosmic Kart Racing Department and the Tony Kart Junior Racing Team. Furthermore, on the occasion of the WSK Series, FA Kart will also join, as official Team.
PROTAGONISTS' OPINION
Giovanni Corona Vortex Manager:
"Thanks to the developments done I think that we will be able to be considered still at high level. Calendar is scheduled to be full of events with the WSK competitions and the World CIK Championship for KF1. We will assist two top-level championships then.As for the Winter Cup, this is the opening race of the season and its worth's relative, it will be cold and many won't be at their best; by the way it is the starting point of the season and because of this it has still to be considered as an evaluation test to better understand what to do in the future".