ROK SV...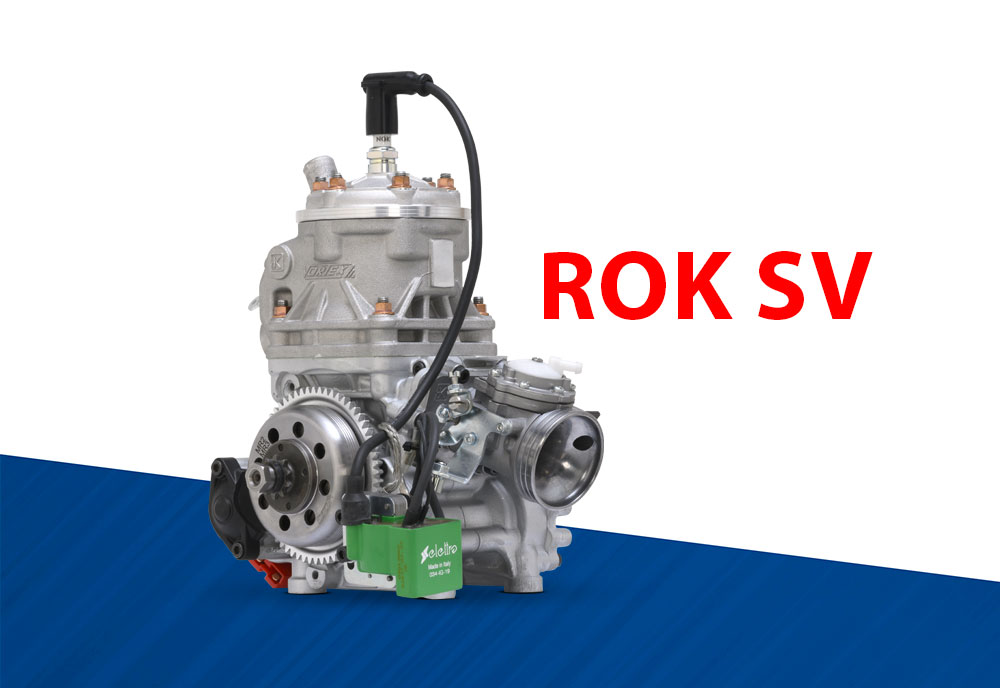 OTK KART GROUP è lieta di annunciare la nuova partnership con il campionato francese KFS. A partire dal 2024 il campionato KFS sarà motorizzato con il nuovo motore ROK SV.
Il Rok SV è l'ultimo nato della gamma Rok. Concepito per unire affidabilità e performance elevate, il ROK SV rappresenta uno step evolutivo di casa Vortex, sempre attenta alle esigenze dei piloti.
Il motore presenta le seguenti caratteristiche: motore monocilindrico due tempi, cilindrata 125cc, immissione lamellare nel basamento. Raffreddato a liquido con pompa dell'acqua esterna, munito di frizione centrifuga a secco ed avviamento elettrico on-board. E' dotato di un nuovo contralbero di bilanciamento che riduce sensibilmente le vibrazioni.
Fedele alla filosofia Rok che combina affidabilità, facilità di gestione, semplicità di utilizzo ed elevate prestazioni, Il ROK SV rappresenta l'ultima evoluzione della gamma Rok.
OTK KART GROUP is glad to announce the new partnership with the French Championship KFS. Starting from 2024, the KFS challenge will use the new ROK SV engine.
Rok SV is the last born of the Rok selection. Designed to join reliability and high performance, ROK SV represents an evolutionary step of Vortex factory, always careful about the drivers' needs.
The engine has the following features: single-cylinder 2 stroke engine, displacement 125cc, reed valve intake in the crankcase. Liquid-cooled through external pump, equipped with centrifugal dry-clutch and integrated electrical starter. It is also equipped with a new balancer shaft that reduces vibrations.
Faithful to the Rok philosophy which combines reliability, ease of management and use and high performance, ROK SV represents the last evolution of the Rok engine range.
OTK KART GROUP est heureux d'annoncer son nouveau partenariat avec le championnat français KFS. À partir de 2024, le championnat KFS sera projeté avec le nouveau moteur ROK SV.
Le Rok SV est le dernier né de la gamme Rok. Conçu pour joindre fiabilité et hautes performances, le ROK SV représente une étape évolutive pour Vortex, toujours à l'écoute des besoins des pilotes.
Le moteur présente les caractéristiques suivantes : moteur monocylindre à deux temps, 125 cc, soupape à lames dans le carter. Refroidi par liquide avec pompe à eau externe, équipé d'un embrayage centrifuge à sec et d'un démarreur électrique embarqué. Il est équipé d'un nouvel arbre de transmission équilibré qui réduit considérablement les vibrations.
Fidèle à la philosophie Rok qui allie fiabilité, facilité d'utilisation et hautes performances, le ROK SV représente la dernière évolution de la gamme Rok.